DIANA THOMSON BA FRBS FRSS - SCULPTOR

FELLOW OF THE ROYAL SOCIETY OF SCULPTORS
Born:

Manchester, England 4 February 1939 - nee Golding

Married 1963-2007 to:

The late Alex Thomson BSC (1929-2007) Cinematographer

Studied Art at:

Kingston Polytechnic Sculpture Department, Kington-Upon-Thames, Surrey, England from 1976-1979 with Charles Lewis ARCA FRBS

Assessor: Dame Elisabeth Frink CH DBE CBE RA FRSS

Reference Books:

Who's Who in Art
The Dictionary of Artists in Britain since 1945
Dictionary of International Biography
The Cambridge Blue Book 2005/2006 (First Edition)
British Sculptors of the Twentieth Century (Routledge 2018)

Publications:

A Story for the Children of Today (published by SilverWood Books Ltd. Feb. 2019) by Diana Thomson. Written and illustrated with 17 original watercolour paintings by the author.


OCTOBER 2020

OWL (1978) Unique Wood Block Print Ink on Paper sheet size: height 50.8cm width 46.8cm

In the Collections of the Victoria & Albert Museum, London.









FEBRUARY 2019

"A STORY FOR THE CHILDREN OF TODAY" WRITTEN AND ILLUSTRATED BY DIANA THOMSON

JUNE 2020

RELIEF SCULPTURE PLAQUES BASED ON SCENES FROM "A STORY FOR THE CHILDREN OF TODAY"




BOY AND DOG DIVING painted plaster plaque 47cm wide x 63cm deep




THE WIND OF TIMES PAST painted plaster plaque 66cm wide x 50cm deep




THE GARDEN OF THE THREE GODDESSES painted plaster plaque 62cm wide x 47cm deep



"SONG OF A MAN WHO HAS COME THROUGH" - FOR ALEX 2007/8
Bronze Plaque 40cms x 69cms
BRONZES IN ENGLAND
HOMAGE TO D.H. LAWRENCE - Portrait Bust
Sited at:

Nottingham Castle Museum and Art Gallery (on the Colonnade with other busts of local

poets including, Byron and Henry Kirke-White).

THE FIRST CINEMATOGRAPHER - William Friese-Greene 1855-1921





Sited at:

The Old House, Shepperton Studios, Shepperton, Middlesex

The Old House, Pinewood Studios, Iver Heath, Buckinghamshire

Panavision U.K. Ltd., Greenford, Middlesex

CINEMATOGRAPHER - ALEX THOMSON BSC 1929-2007 Small bronze portrait bust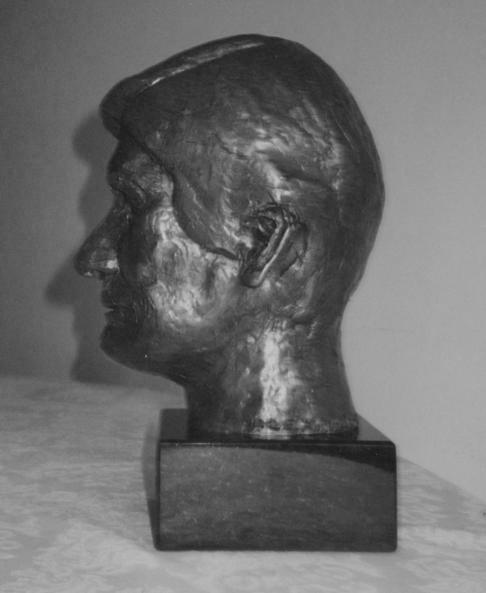 | | |
| --- | --- |
| Sited at: | The British Society of Cinematographers Clubhouse, North Lodge, |
| | Pinewood Film Studios, Iver Heath, Buckinghamshire |

D. H. LAWRENCE - Life size figure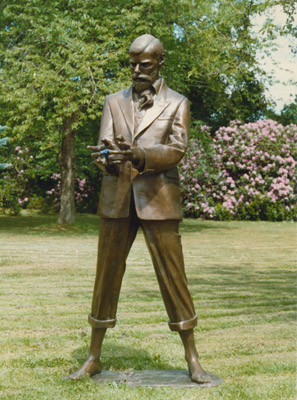 | | |
| --- | --- |
| Sited at: | Campus, Nottingham University, Nottingham |
| Extra photo: | |

THE SWANMASTER - Figure height, seven feet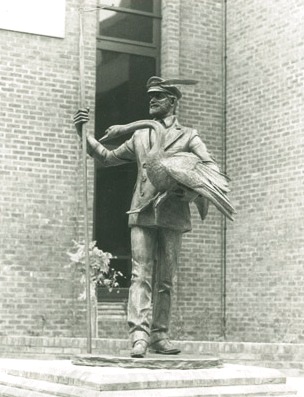 | | |
| --- | --- |
| Sited at: | Memorial Gardens, Thames Street, Staines-upon-Thames, Middlesex |

THE BARGEMASTER - Figure height, seven feet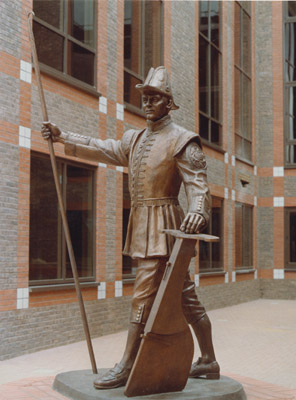 | | |
| --- | --- |
| Sited at: | EMC2 (formerly Data General Tower), Brentford, Middlesex |

THE HURDLER - Life size figure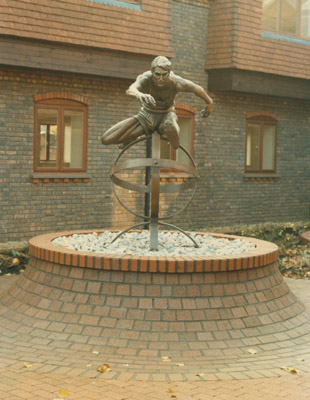 | | |
| --- | --- |
| Sited at: | The Lodge, Harmondsworth, West Drayton, Middlesex |
THE HURDLER NO.2 PLASTER LIFE-SIZE JAN. 2012

FATHER AND CHILD - Life size
| | |
| --- | --- |
| Sited at: | Innovation Court, New Street, Basingstoke |
The plaster of this piece was exhibited in the Royal Academy Summer Exhibition 1982.
BROTHER

THE SWANMASTER - Memorial Gardens, Thames Street, Staines-upon-Thames, Middx.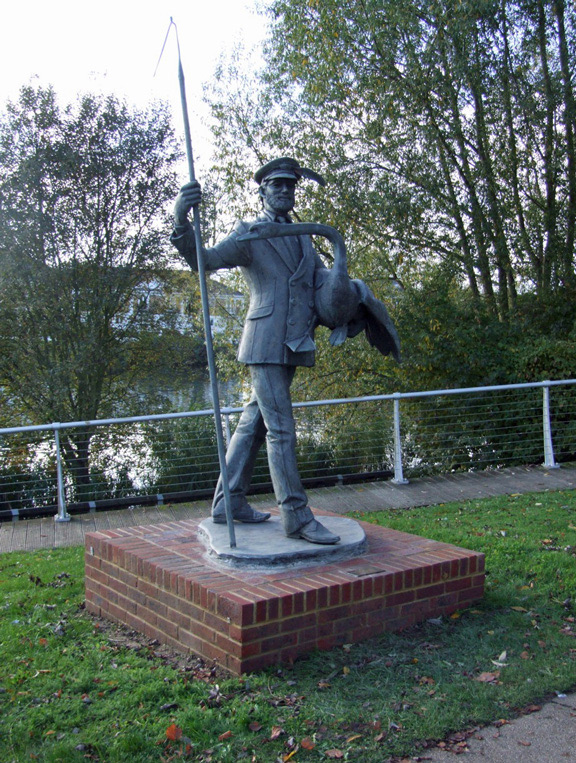 Unveiled by The Mayor of Spelthorne, Cllr. Suzy Webb, on 4th November 2014
D. H. LAWRENCE - Portrait Bust
Sited at: Newstead Abbey, ancestral home of the poet Lord Byron (George Gordon Byron, 1788-1824)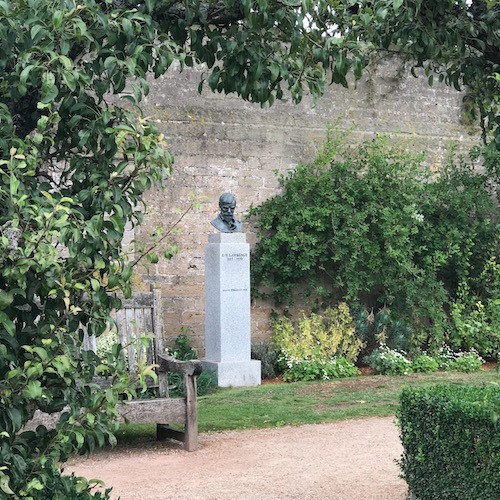 BRONZES IN THE U.S.A.
THE FIRST CINEMATOGRAPHER - William Friese-Greene 1855-1921
Sited at:

Panavision, Woodland Hills, Los Angeles, California

Exhibited at:

The Royal Academy

The Royal West of England Academy

New College, Oxford

Simmons Gallery, London

Information of other work held at:

The Royal Society of Sculptors
108 Old Brompton Road
London SW7 3RA

Tel: +44 (0)20 7373 8615
e-mail: info@sculptors.org.uk
website: www.sculptors.org.uk

Links:
Simmons Gallery
Link to The Royal Society of Sculptors (RSS).